St Mary's Church Slough
Your local Church
Tue:  10am at St Mary's
Wed: 9.30am at St Peter's Chalvey
Wed: 12.30pm at St Mary's
Thu: 10am at St Laurence's Upton
Sat: 9.30am at St Mary's
All take place at St. Mary's unless stated
Sunday December 1st
6:30pm Service of Lessons and Carols for Advent a quiet reflective service
Sunday 8th
5:30pm Town Carol Service with the Donkey, Mary, Joseph & Baby Jesus,
In aid of Alexander Devine Children's Hospice Service & Crossroads Care
Tuesday 10th
6:00pm Long Close School Carol Concert
Sunday 15th
12:00pm Carols in Herschel Park
Tuesday 17th
2:00pm Carol service at Upton Hospital
Friday 20th
10:00am St. Mary's School Carol Service & Nativity
Sunday 22 nd
4:00 pm Lessons and Carols for Christmas at St. Peter's
Christmas Eve 24th
6:00pm Crib Service @ St. Laurence
11:30 pm Midnight Mass
CHRISTMAS DAY
9:30 Family Eucharist with Carols
Wednesday 1 st Jan
12:30pm New Year's Eucharist
Sunday 5 th Jan The Epiphany
The Wise Men Visit Jesus
9:30 Family Eucharist
4:00pm Epiphany Carols at St. Laurence
Safeguarding
This Parish is committed to the safeguarding and care of children and adults in our community
Saturday Lunchtime Concerts
all concerts begin at 12 noon and last for approximately 35 minutes
4th. Songs from the Shows '10' Charley Brighton, Euphonium with Malcolm Stowell, piano & organ
11th. Anthony Gritten, organ (with video monitor)
18th. Waltham Madrigals
25th. Carole Sevestre, piano
History of St Mary's Church
St Mary's Parish Church is a red brick Gothic style Church of England parish church in the parish of Upton cum Chalvey in the county of Berkshire in England.
Built around 1877 and designed by John Oldrid Scott with some money from a personal donation by Queen Victoria.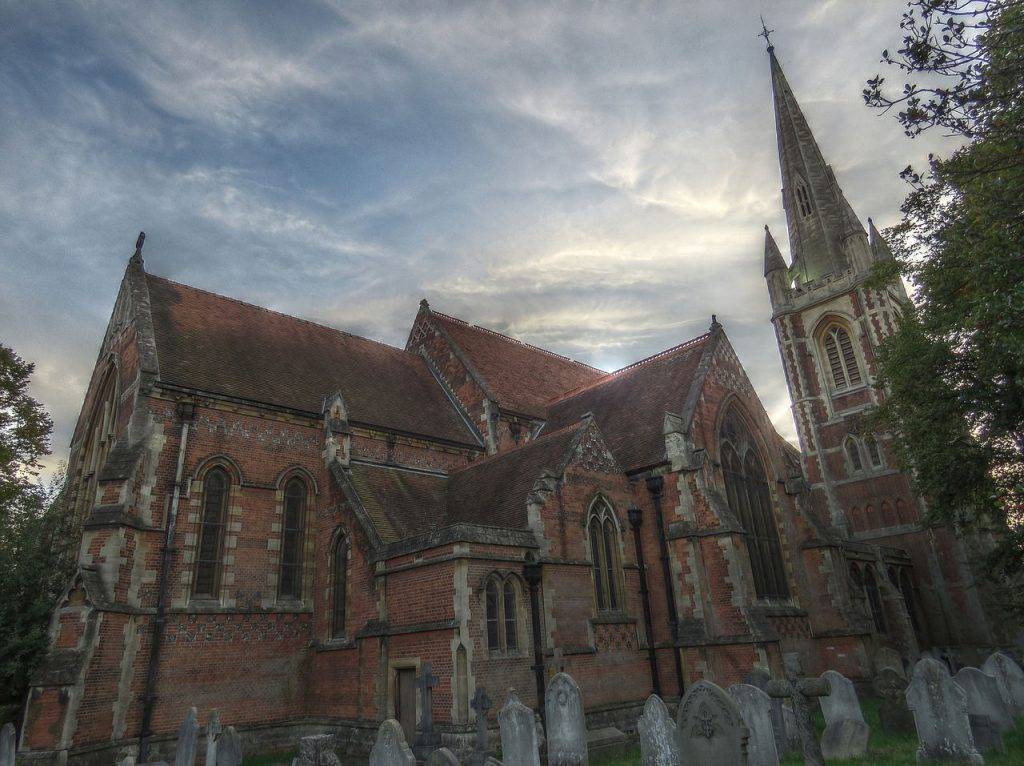 HIRE the Church
This is the largest concert venue in Slough, one of the most flexible and is reasonably priced by the hour or day.
Suitable for concerts, conferences, meetings, presentations, social events.
seats 450
flexible seating/display area
meeting room/green room
snack and tea/coffee
fully accessible
toilets with disabled access
baby changing facilities
hearing loop
flexible stage arrangement
grand piano
stage lighting
amplification
disabled parking
ample nearby parking
good public transport links
Our Schools
Saint Mary's Church of England Primary School
Slough and Eton Church of England Business and Enterprise College
Get Involved
Bell Ringing
Choir & Organ
Mothers Union
Servers
Other Services
Baptisms
Confirmations
Weddings
Funerals
Get Involved
Join Us At Any Event!